HANGING GARLANDS
Gorgeous year-round hanging decorations to brighten up any interior and turn any room into a cosy relaxing space. 
So very versatile! Ready to hang on a wall, over a window, door or mirror; can also be wrapped around a decorative tree, draped over shelving, curtains or just about anywhere!
Different styles available: natural twine & wooden beads / organza ribbon / felt ball garlands...featuring flowers made of natural and speciality fibres and yarns.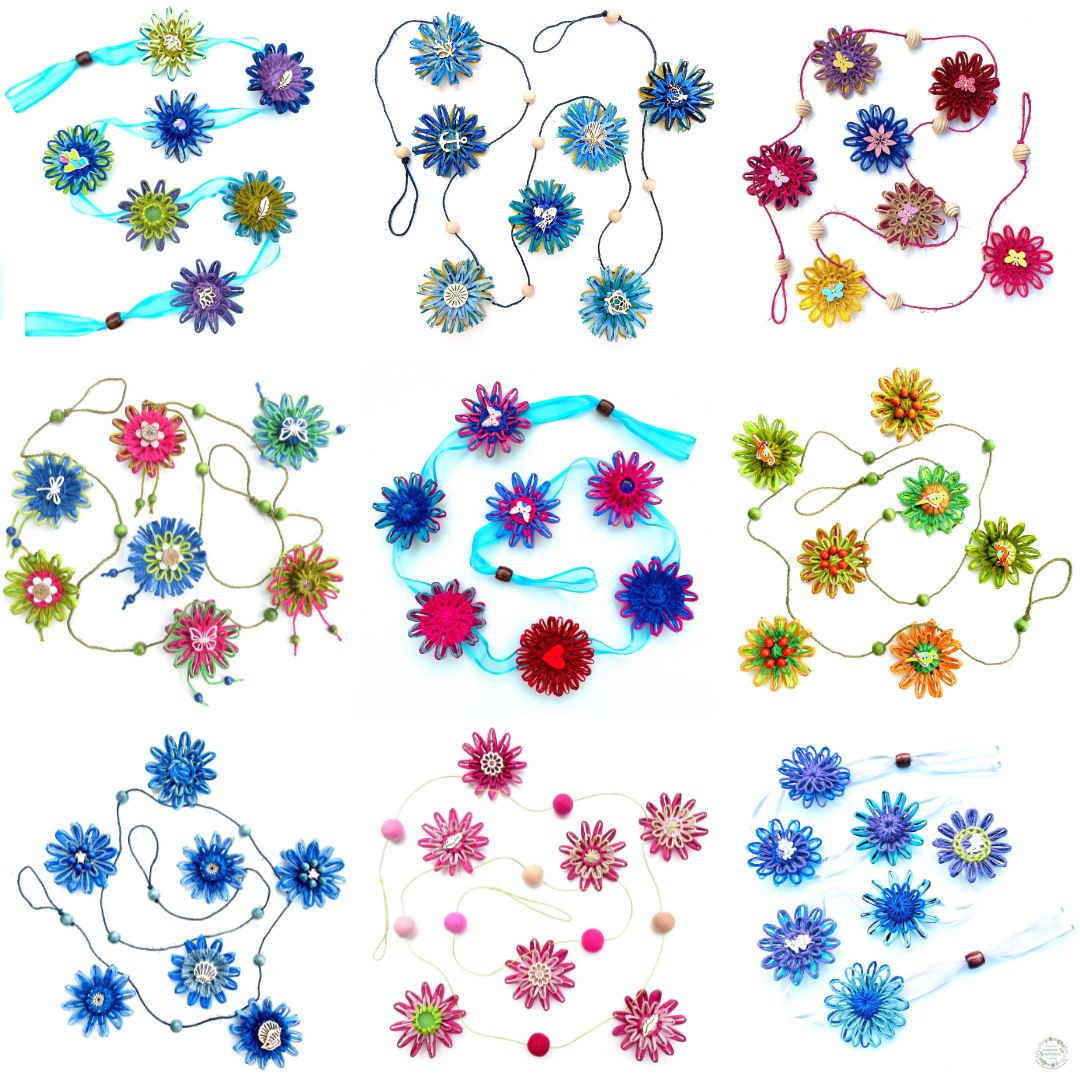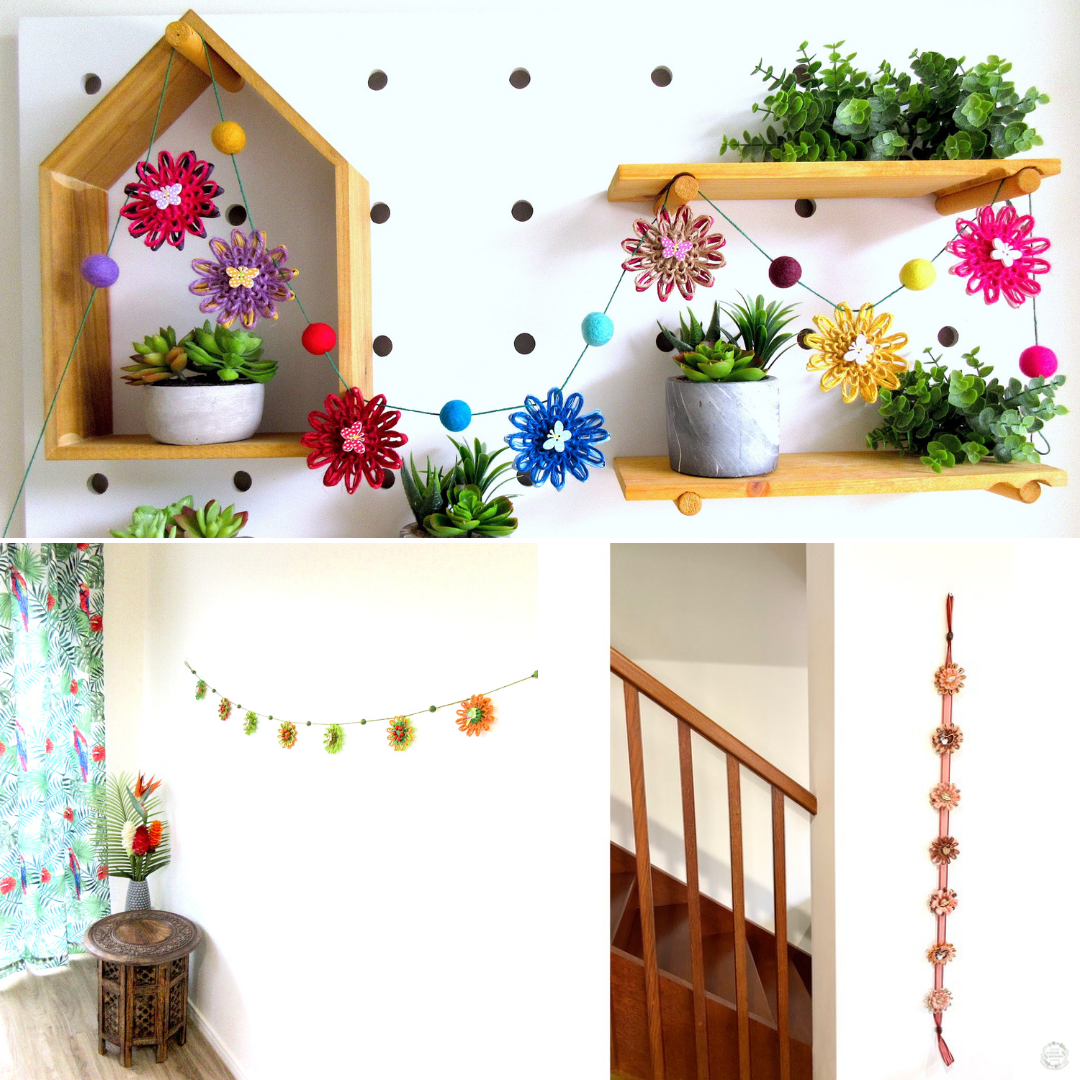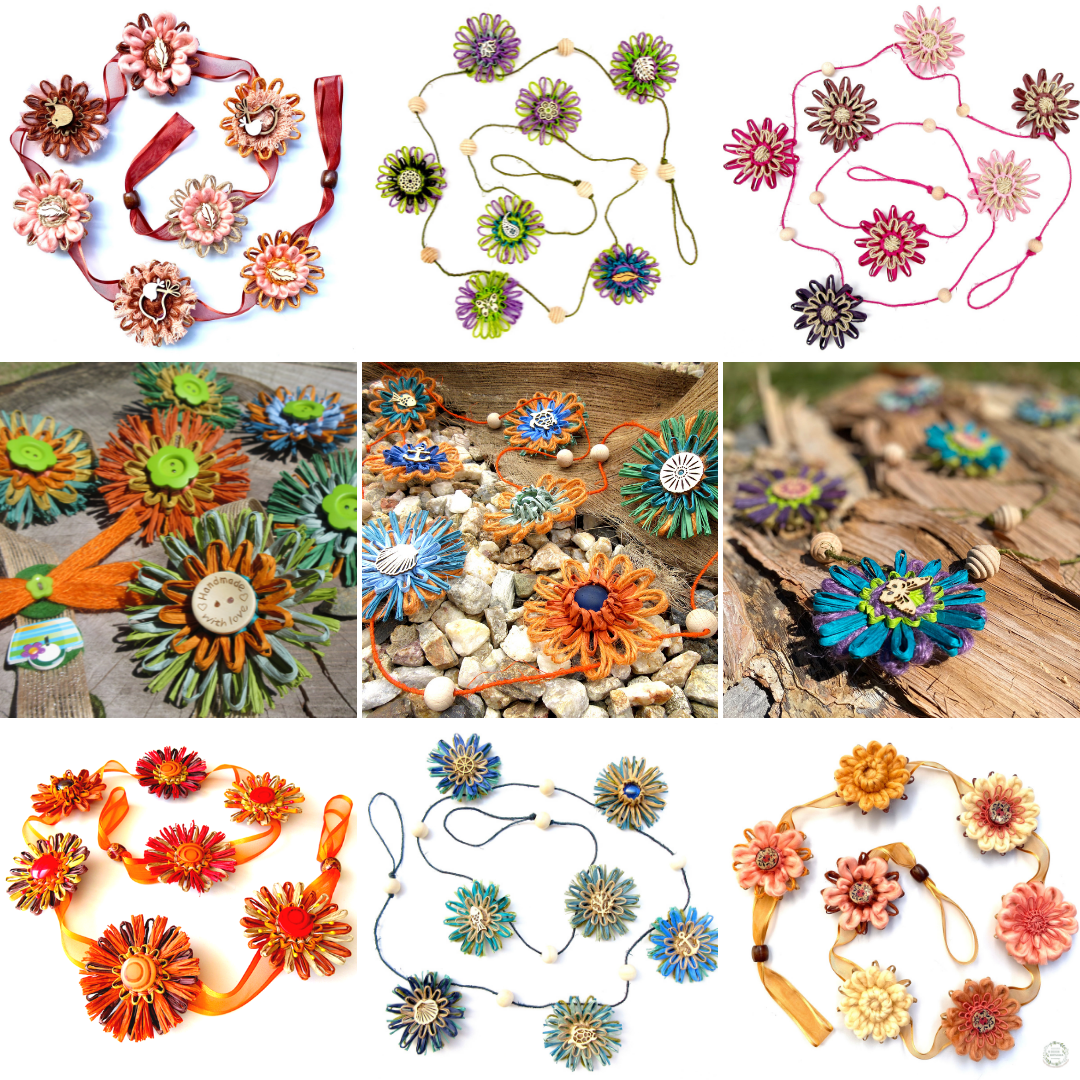 DECORATIVE FLORAL WREATHS
Wreaths Inspired by the Natural Beauty of Australian Land, Seascapes and Flora 
Perfect accent pieces to nicely accompany different styles of decor (farmhouse & country, boho, beach, coastal, tropical)

GIFT BOXED SINGLE BLOOMS
Thoughtful gifts for every occasion. They make gorgeous small gifts for all the moments you want to say thank you, thinking of you or a special just because. Great on their own or perfect add-ons to bigger gifts.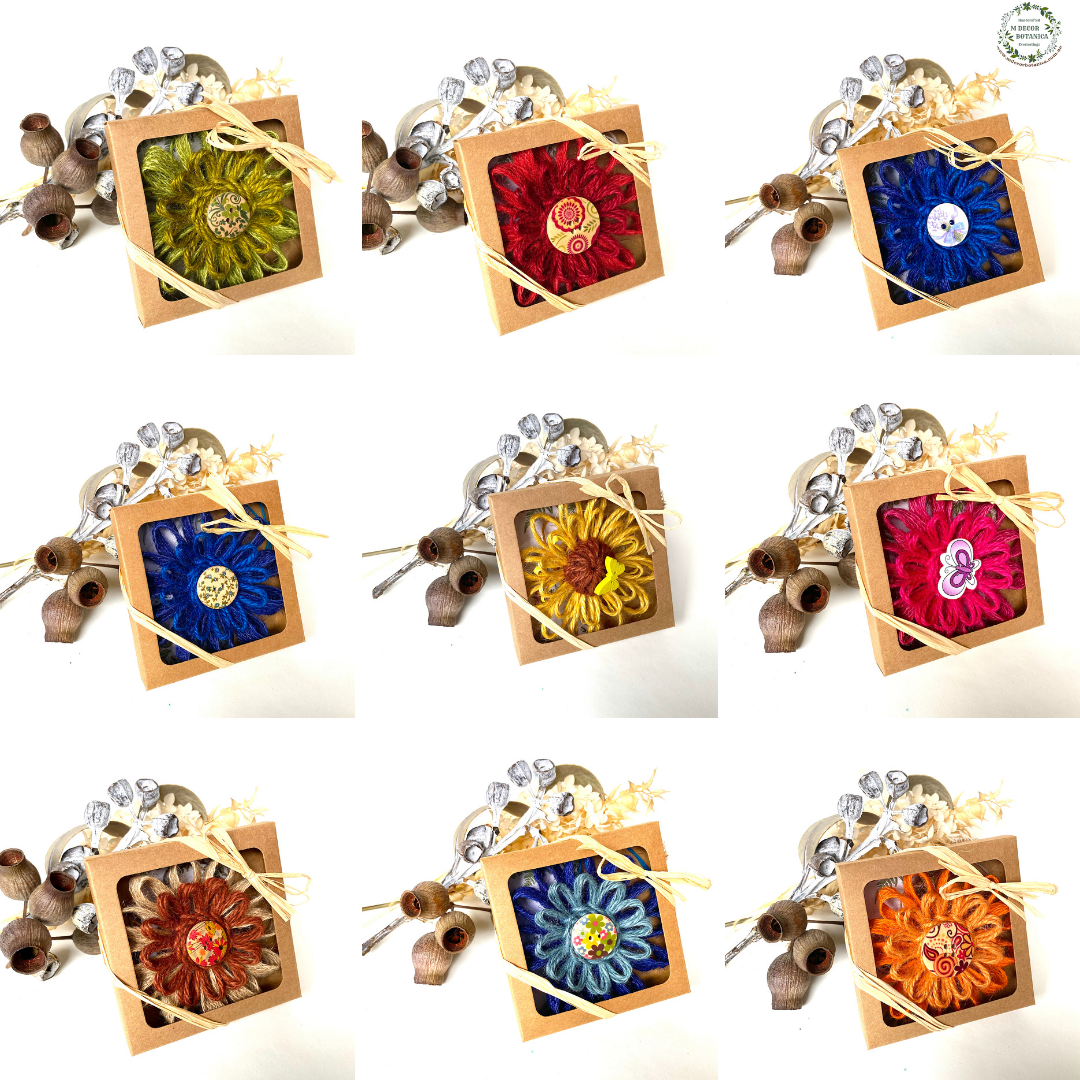 GIFT WRAPPING ACCESSORIES & EMBELLISHMENTS & ORNAMENTS & DECORATIONS
Whether you are wrapping a gift, making floral arrangements, decorating your home or for a party, these gorgeous decorations will be a great addition to your decorating projects.
FLORAL JEWELLERY
Simple,unique and full of charm. Lightweight to wear. A perfect gift for a friend or a loved one.
Knotted necklaces made of strong, very durable paper twine featuring waxed linen thread flower pendants and beautiful, high quality natural semi-precious gemstone beads or Czech wood round beads.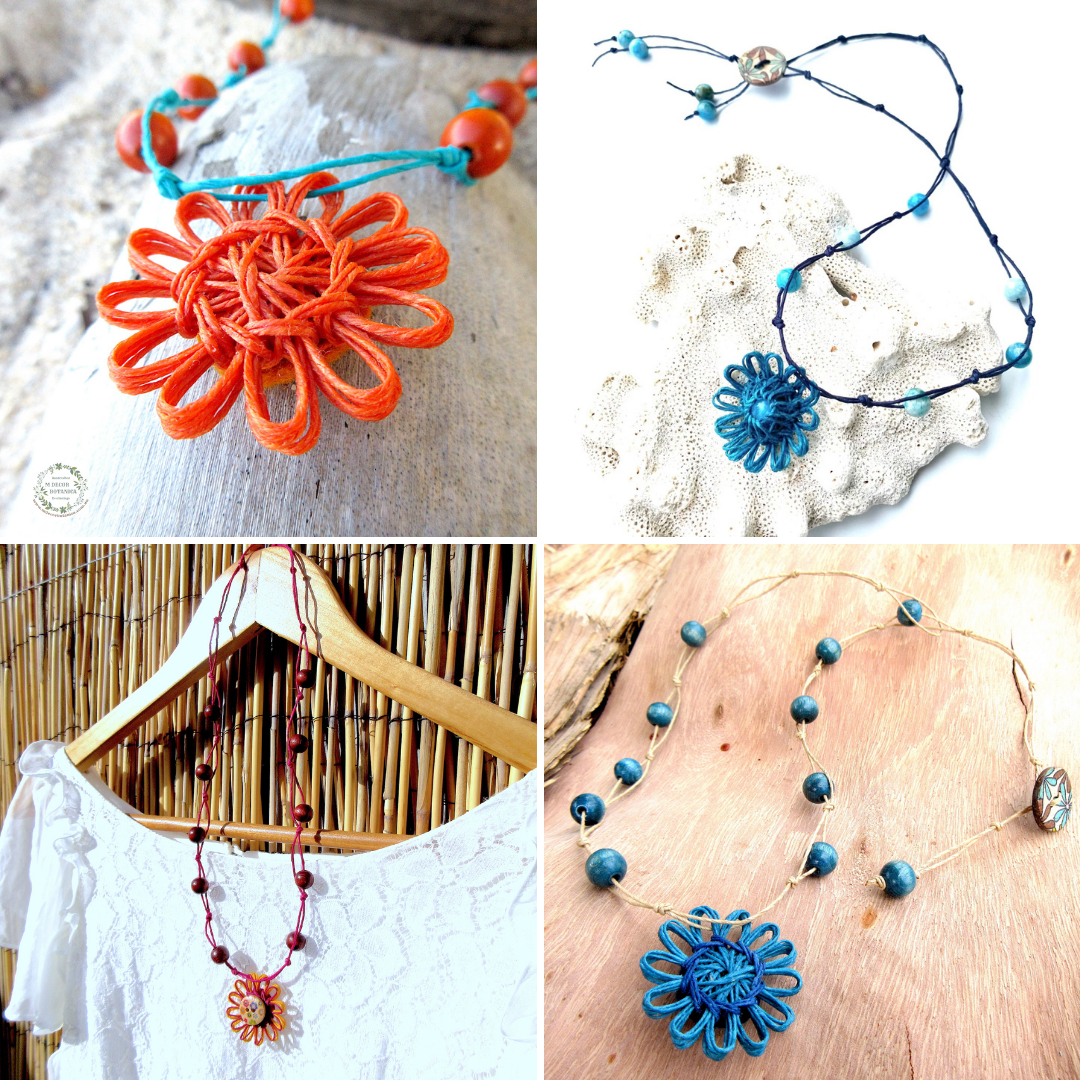 FLORAL GREETING CARDS - Any Occassion Cards
Beautiful handcrafted cards with rustic charm and vintage appeal. Perfect for many occassions - Birthday, Mother's Day, Anniversary, Thank You, Thinking of You, Just Because cards or Get Well Soon sentiment. 
FLORAL STEMS - Long Lasting Gifts
If there are no fresh flowers in your home, studio, office, simply place the flower stem in a small decorative vase or mason jar...no water needed...always blooming!
They make colourful uplifting additions to any interior decor. If you feel like your desk, workspace, shell, window sill is flat and boring, brighten it up!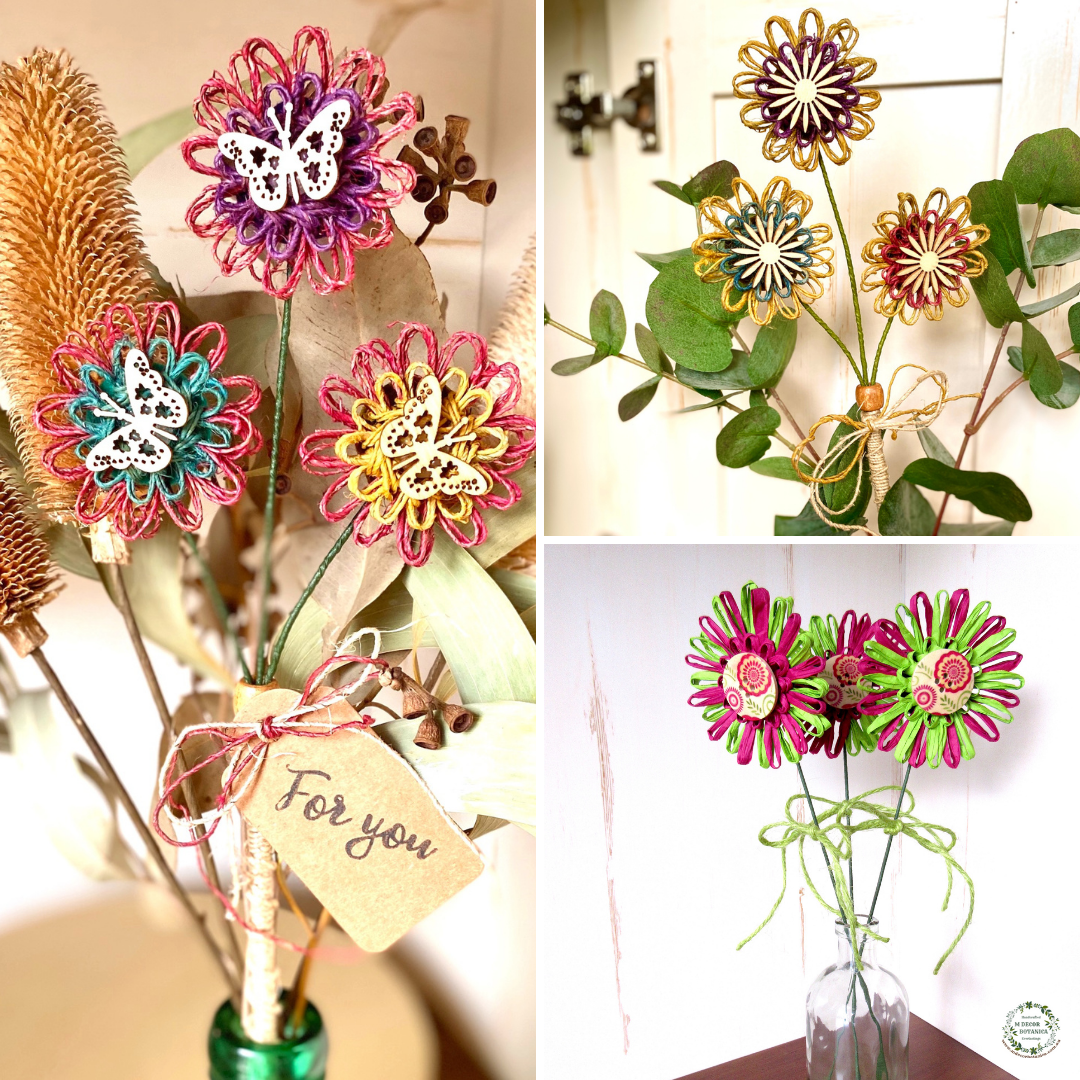 __________
I'm currently working on this page. Please check back soon again for more photos and inspiration. Thank you.